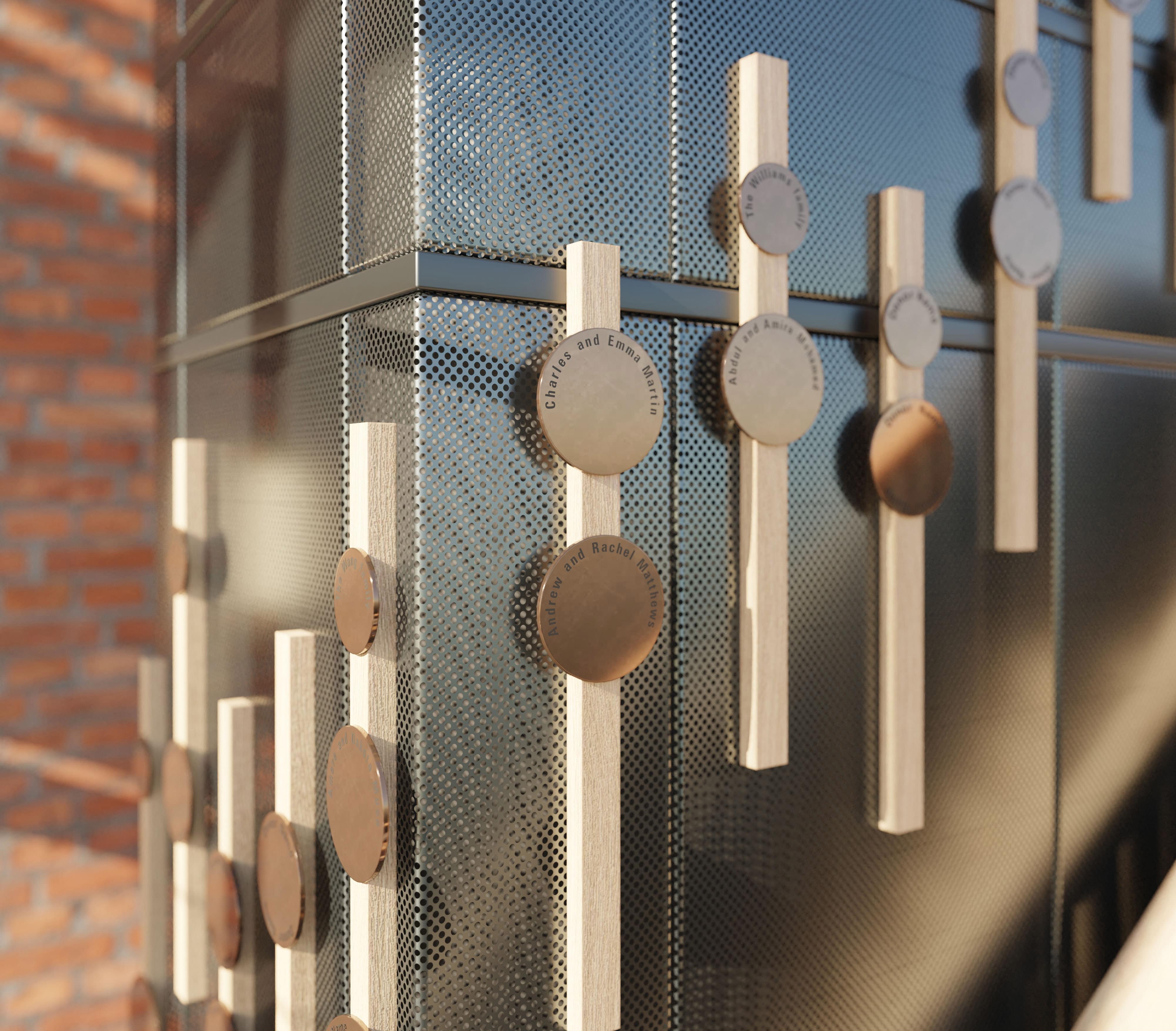 How it works
Behind the Company's new front door lies a beautiful public atrium, where artists, participants and audiences will come together for events, workshops and performances.
Wrapping around the central staircase, personalised metal discs symbolising musical notes will represent a music score, celebrating the making of music in the heart of our building.
With three different note sizes to choose from, make your donation, add your personal message and take your place in our piece of visual art.
Step 1: Choose a note size
Step 2: Add a personal message
Step 3: Make your donation